Dubai, UAE — Jimi IoT & Concox, leading providers of cutting-edge IoT solutions, took the GITEX GLOBAL 2023 by storm with an impressive showcase of innovation and technology excellence. The event hailed as the world's largest tech show, provided a perfect platform for the unveiling of four groundbreaking solutions tailored to meet the evolving business needs of today.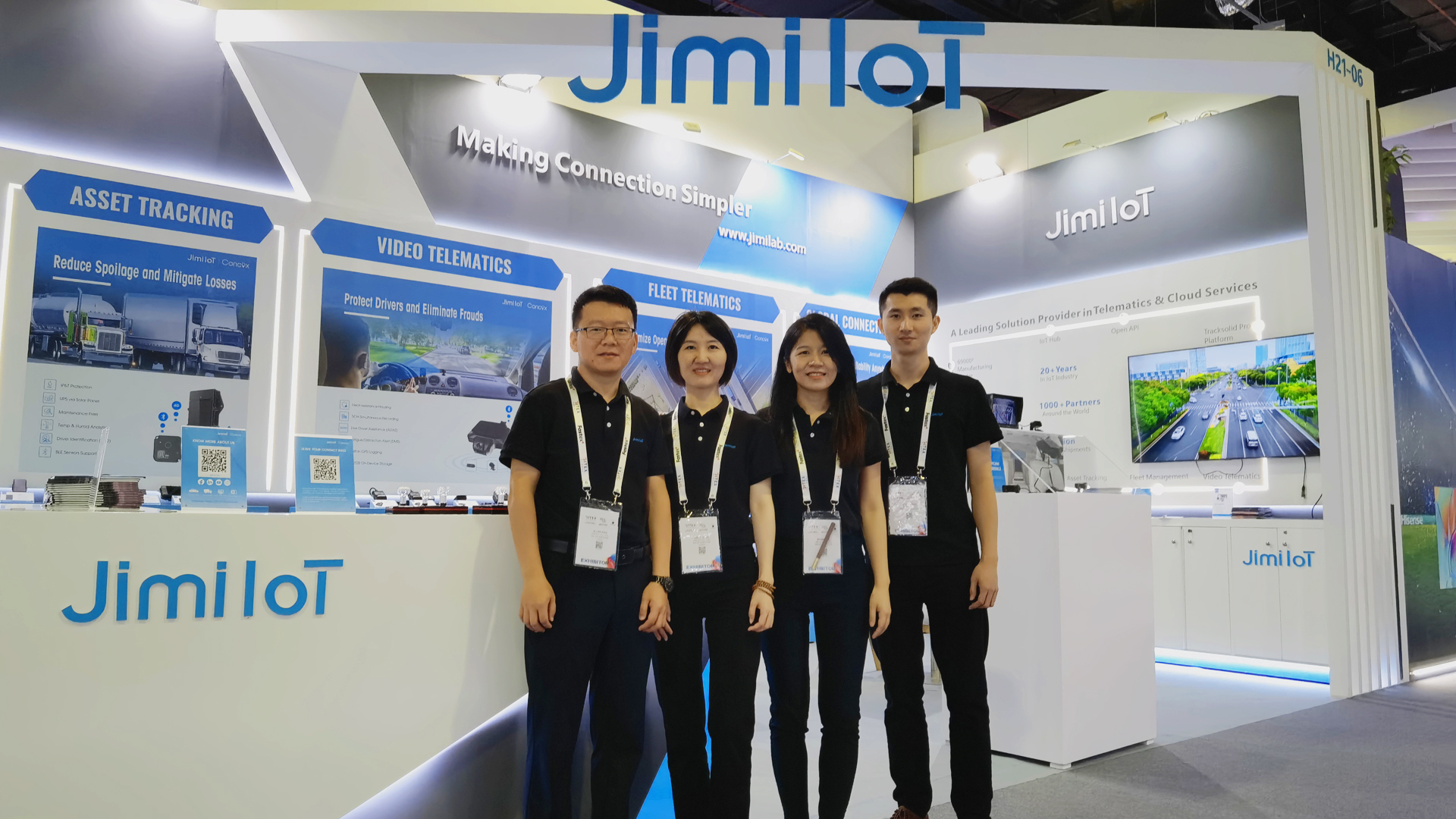 Fleet Telematics:
Jimi IoT & Concox's hardwired trackers, including VL802 and VL103, demonstrated their prowess by collecting diverse data from various modes of transportation, from trucks and buses to motorcycles. These trackers generate detailed reports that empower companies to optimize operations, enhance efficiency, and reduce their carbon footprint.
Asset Telematics:
The attach-and-go asset trackers, such as LL303, LL702, and LG300, garnered significant attention for their effortless installation on trucks, vans, equipment, and containers. These trackers enable effective monitoring of cargo and equipment status, making asset management a seamless experience.
Video Telematics:
Jimi IoT & Concox's dual- and multi-channel dashcams, including JC450, JC261, and JC181, stole the spotlight by providing comprehensive visibility into fleet vehicles, loads, and drivers. This technology aids in reducing false claims, improving driver behavior, and ensuring personal safety.
Global Connectivity:
Jimi IoT's global SIM card emerged as a game-changer, offering reliable connectivity in more than 200 countries. This solution eliminates the need to change SIM cards for cross-border operations, simplifying global connectivity management through an efficient platform designed to manage all IoT cards.
Visitors to the GITEX GLOBAL 2023 were treated to a glimpse of these groundbreaking products and solutions. The Jimi IoT & Concox team was on hand to provide in-depth insights and answer any questions, reaffirming their commitment to customer satisfaction and technological innovation.
Jimi IoT & Concox continue to set new benchmarks in IoT technology, and GITEX GLOBAL 2023 was yet another testament to their commitment to shaping the future of business through innovation.
For media inquiries, please contact:info@jimilab.com