What Is A Dual Dash Cam?
When you're shopping for a dash cam, you'll see both single- and dual-channel dash cams, but how do you know which one is right for you? The term "channel" refers to the number of cameras used in a dashcam kit and whether it only records the front or includes a second camera that also records the rear.
As the name suggests, the dual dash cam has two cameras, and the front unit is placed on the car's windshield to record driving. Then it has a smaller camera that can record from the rearview. However, most drivers only have a front dash cam available for a long time.
A dashcam system that can record back and forth is a small step forward. And users used to complain about a subpar chipset or less sharp rear cameras. In response to these problems, Jimi IoT has created a series of dash cams that provide clear video through front and rear cameras.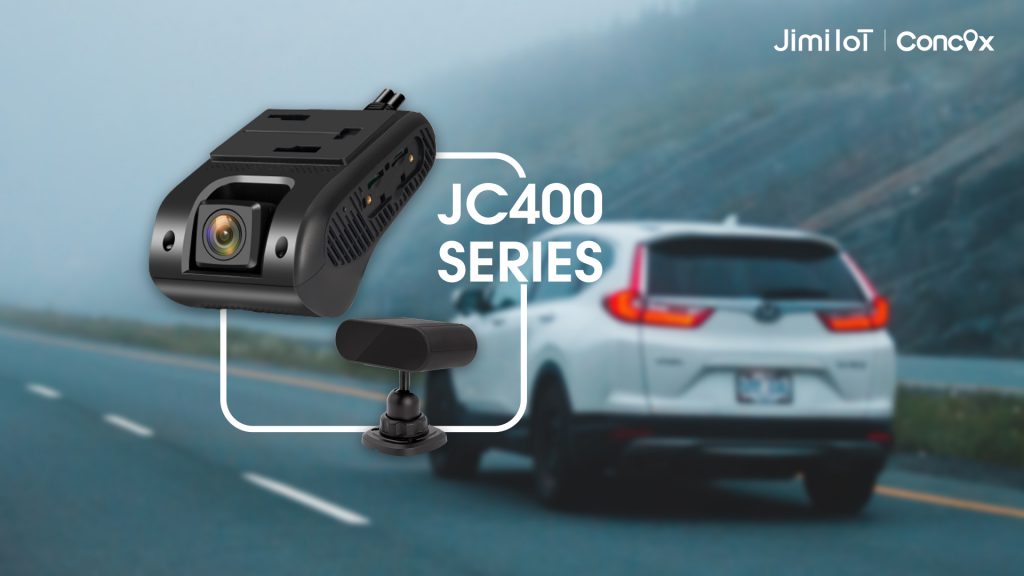 What Can A Dual Dash Cam Do?
The device starts recording video when it is hardwired to your vehicle, when sensors detect a collision, or when the camera detects motion. With continuous recording, a dashcam can capture footage of any incident or unexpected situation, such as a reckless driver, an accident, or even a stop in traffic. As long as the dashcam has power and is turned on, it will record video of everything within its field of view.
Video resolution and SD card memory size will limit the recording time of the dashcam, while the Jimi IoT dashcam will not stop recording even when the memory card is full. Most high-quality dashcams have a loop recording function, which means that when they run out of storage space, the newly recorded video will overwrite the earliest ones. However, abnormal events and warnings will always be stored on the SD card, and the self-recorded video is clear. The lower the resolution, the smaller the memory occupied by the video.
The smart dash cam also offers cloud video management, allowing you to easily upload saved videos to the online platform. This frees up storage space on the camera SD card and makes it easy to edit and share footage as needed.
Should You Get A Dual Dash Cam?
For private cars, vans and SUVs, having two or even more cameras provides better coverage. This setup provides a better view, whether it's catching the erratic behavior of a pedestrian ahead, or showing you're driving normally when someone hits you from behind. If you are injured in an accident, a dual-camera setup can give you more footage to support your claim and allow you to get the reimbursement you deserve.
One of the biggest advantages of dual dash cams is its easy installation and operation. You can easily access footage from the base station 's two cameras, reducing the hassle of obtaining the video you need. It also uses the same video size, making it easier to line up the two footage and ensuring you see the full picture of what happened when the accident happened. Saved recordings can often be uploaded to the cloud for safekeeping and shared with insurance companies, police, or others after an accident to help protect you in the event of an accident, insurance fraud, or other unexpected events
If you need or want to know about Jimi IoT, please click here to contact us, or follow us on Facebook, LinkedIn, INS, and Twitter.