Managing a fleet of vehicles just got smarter and more down-to-earth, thanks to Jimilab's latest INS-aided solutions. Let's dive into what makes these trackers stand out: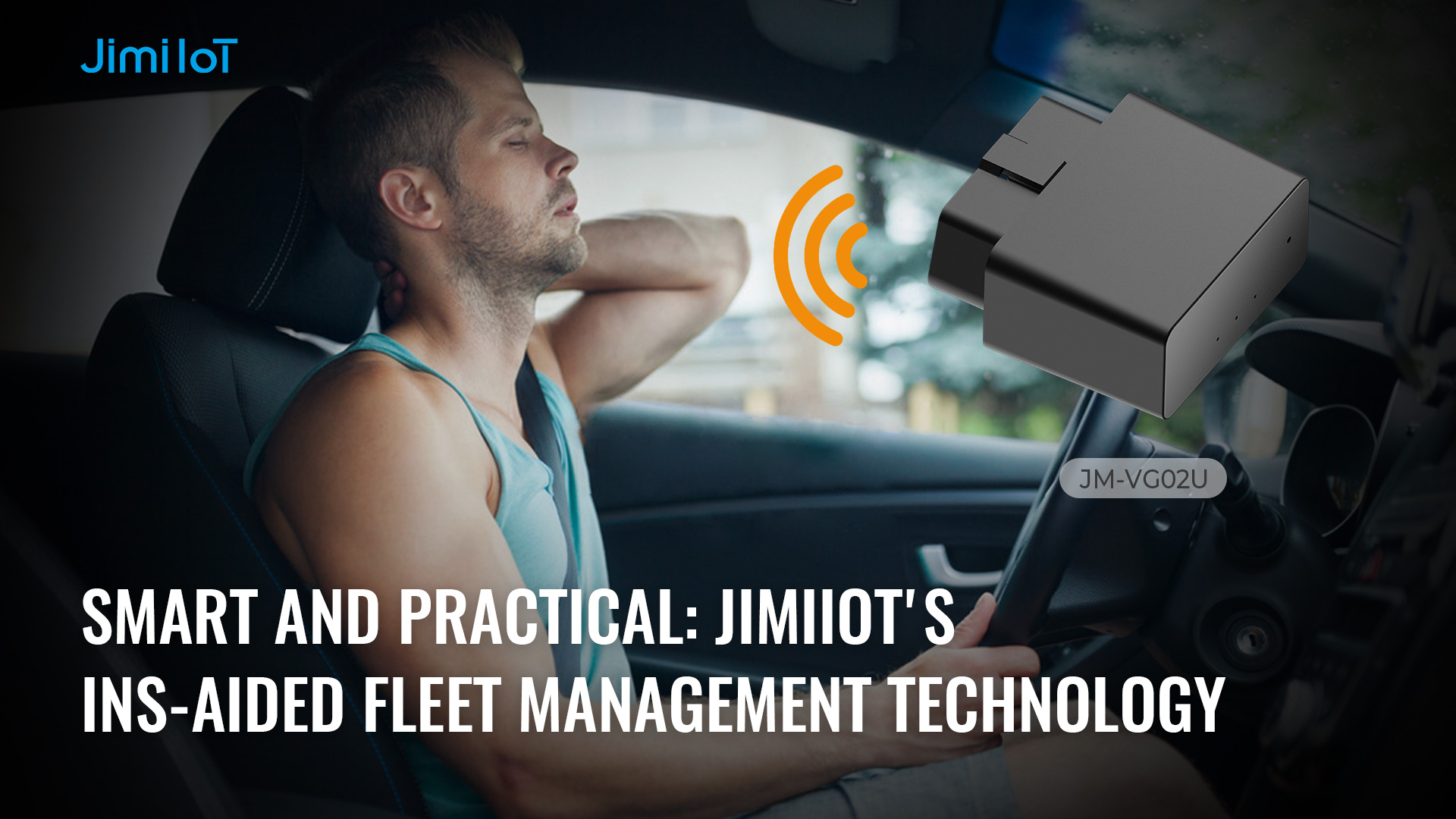 Meet VG02U, the GPS tracker that goes beyond the basics. Sure, it tracks locations, but it's also a driving behavior guru. It gets into the nitty-gritty of how your drivers behave on the road, helping you promote better driving habits. Plus, you can count on it to accurately log mileage—98% accuracy, to be exact. No more guessing.
VG02U is like a virtual co-pilot, thanks to its built-in 6-axis accelerometer and gyroscope. It knows when your vehicle takes a turn or hits a bump. And guess what? It's not picky about vehicle types—it's compatible with a wide range, from small cars to big rigs.
Safety is vital and the VG02U understands this. If a driver drives continuously for more than a set amount of time, it will sound an alarm. Seriously. The integrated buzzer doesn't just sit there – it alerts the driver to speeding and fatigue, making sure everyone is alert.
INS-Aided OBDII GNSS Tracker: Greener and Smarter Rides
Say hello to the INS-aided OBDII GNSS Tracker—a mouthful that translates to eco-friendlier and savvier fleet management. Insurance can be tricky, but not with this tracker. It takes real driving data and tailors insurance premiums to actual behavior. That's fair and square.
Being eco-friendly is in. With this tracker, you get insights into fuel efficiency and emissions. It's like having a fuel-saving buddy that nudges drivers to be greener. Companies looking to cut emissions can also give themselves a pat on the back.
WHY JIMIIOT
Jimilab's INS-aided solutions are more than tech—they're practical tools that help you run your fleet better. No fluff, just smart features that make a difference.
JimiIoT is a global leader in innovative IoT solutions. We provide cutting-edge hardware and software tailored to enhance efficiency and connectivity. Our range of products includes advanced GPS tracking devices, asset management solutions, smart vehicle dashcams, and telematics platforms. With a focus on technological excellence and customer satisfaction, we empower businesses to optimize operations and gain valuable insights from data-driven analytics. Trust JimiIoT to drive positive change and unlock growth opportunities in the digital age.
If you would like more details, please visit Facebook, LinkedIn, INS, and Twitter pages to learn more.