In the fast-paced world of vehicle tracking, simplicity and convenience are paramount. Meet the VL501, a cutting-edge plug-and-play tracker designed to revolutionize the way you monitor your vehicles. Tailored for a diverse range of applications, from courier delivery to car rental and leasing, this innovative tracker ensures seamless tracking with unparalleled ease.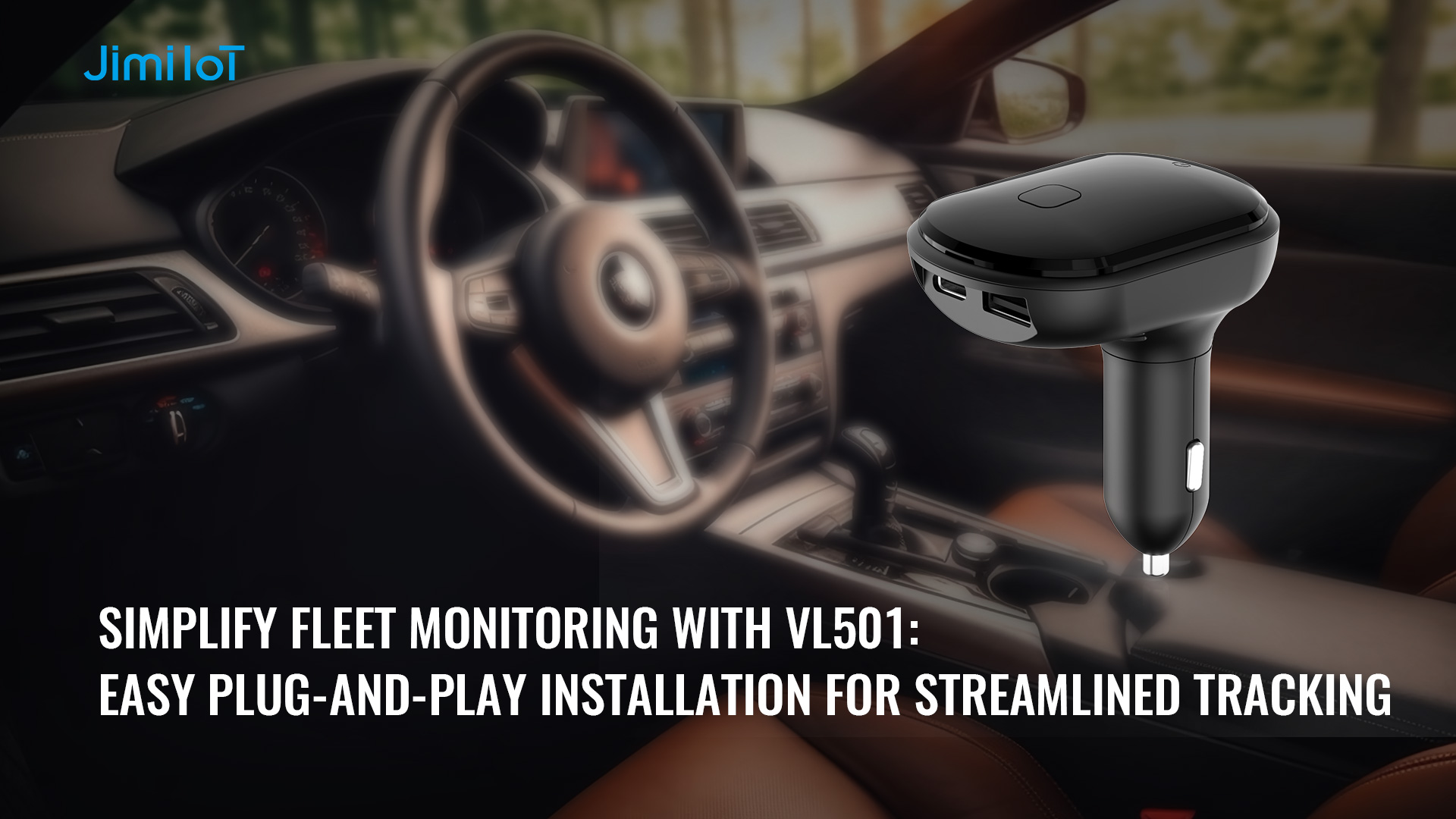 Streamlined Installation with Plug-and-Play Convenience
The VL501 redefines simplicity with its plug-and-play design, allowing for hassle-free installation through the cigarette lighter power connector. Say goodbye to complex setups and welcome a seamless tracking experience. With its user-friendly interface and intuitive installation process, the VL501 empowers individuals and fleet managers to effortlessly manage their vehicles, saving valuable time and resources.
Empowering Efficient Monitoring with Fast Charging Capabilities
Beyond its tracking capabilities, the VL501 is designed to provide added convenience through its fast-charging design. Equipped with USB-A and Type-C ports, this tracker enables swift charging of devices like cellphones, ensuring uninterrupted connectivity on the go. With its advanced charging technologies and protocols, the VL501 prioritizes efficiency and seamless operations, allowing you to stay connected effortlessly.
Enhanced Safety with Remote Listen-In and Panic Button
Safety is paramount, and the VL501 is committed to ensuring your peace of mind. With its inconspicuous mic, the tracker enables remote audio monitoring of the device's environment, enhancing surveillance and security. Additionally, the discreet in-cabin SOS button allows for instant contact with dispatch or emergency support, providing a comprehensive safety net for drivers and passengers alike.
Comprehensive Alerts for Proactive Monitoring
The VL501 doesn't just track; it actively monitors your vehicle's performance and safety. With its multiple alert system, it ensures you're informed about critical events, from the very first position fix to driver fatigue, speeding, and geofence entries. Stay ahead of potential risks and ensure a secure and efficient driving experience with the VL501's proactive monitoring features.
Experience Simplicity and Efficiency with VL501
The VL501 is not just a tracker; it's a game-changer in the world of vehicle monitoring. Its plug-and-play convenience, fast-charging capabilities, and advanced safety features redefine the tracking experience, offering unparalleled convenience and peace of mind. Elevate your tracking capabilities with the VL501 and embrace a new era of simplified vehicle management.

WHY JIMI IOT?
Our company offers a comprehensive range of certified GPS trackers, accessories, and advanced vehicle telematics solutions, ensuring that our clients have access to everything they need to succeed. Jimi IoT has been successfully developing and manufacturing IoT devices for 20+ years and has helped thousands of business partners and customers in over 150 countries worldwide.
If you would like more details, please visit Facebook, LinkedIn, INS, and Twitter pages to learn more.