We are thrilled to share with you that Jimi IoT & Concox will be exhibiting at the ESS+ International Security Fair 2023, and we would like to extend a personal invitation for you and your company representatives to visit our 𝐛𝐨𝐨𝐭𝐡 #𝟏𝟏𝟐𝟓 at Corferias, Bogotá D.C., Colombia.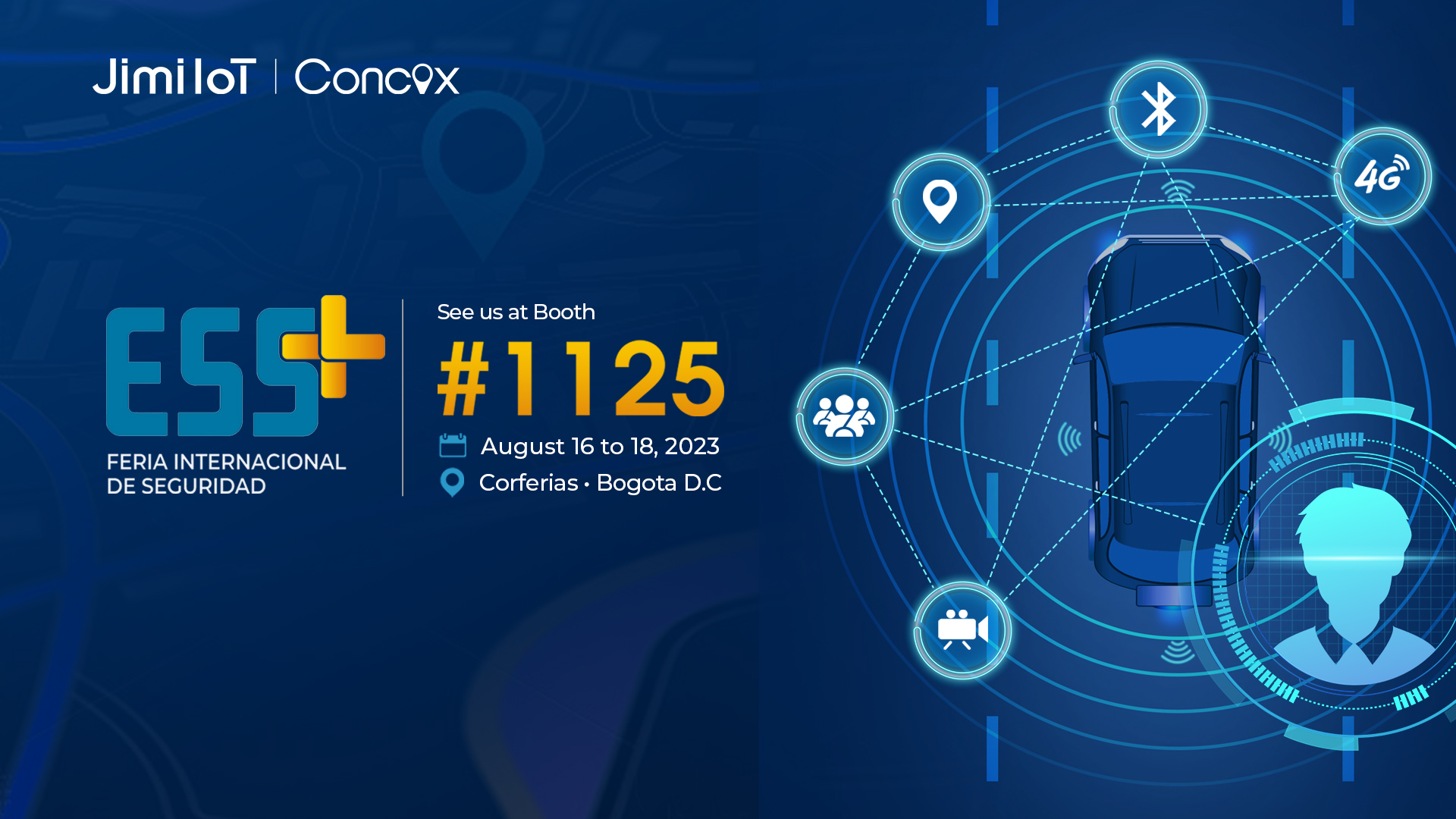 This year, we're showcasing three industry solutions that are designed to meet your evolving business needs: Video Telematics Solution, Fleet Management Solution, and Asset Management Solution.
Our video telematics solution features dual and multi-channel dashcams that provide full visibility into your fleet vehicles, loads, and drivers on the road or in the yard. By reducing false claims, improving driver behavior, and ensuring personal safety, our dashcams can help your company achieve better results.
Our fleet management solution includes hardwired trackers that collect data from trucks, buses, and motorcycles, and provide comprehensive reports to help your company optimize operations, increase efficiency, and reduce your carbon footprint.
Our asset management solution offers attach-and-go asset trackers that can be easily deployed on trucks, vans, equipment, containers, and more. These trackers enable you to monitor cargo and equipment statuses at the lowest possible cost.
At our booth, we'll be providing an interactive experience with our dashcams and GPS tracking and video monitoring platform, Tracksolid Pro. Our team will be on hand to answer all your questions and help you find the right solution for your business needs.
WHY JIMIIOT
Jimi IoT & Concox is a leading provider of certified GPS trackers, accessories, and advanced vehicle telematics solutions. With over 20 years of experience in developing and manufacturing IoT devices, we've helped thousands of business partners and customers in over 150 countries worldwide.
Don't miss this opportunity to network with like-minded professionals and learn more about the latest industry solutions from Jimi IoT & Concox. We look forward to seeing you at the ESS+ International Security Fair 2023!