In the dynamic landscape of fleet management, seamless and effective communication is key to ensuring operational excellence. Meet the VL802, a cutting-edge 4G GPS tracker meticulously crafted to streamline and elevate your fleet management strategies. Designed to cater to a diverse range of commercial and industrial vehicles, the VL802 is poised to transform the way you oversee your fleet.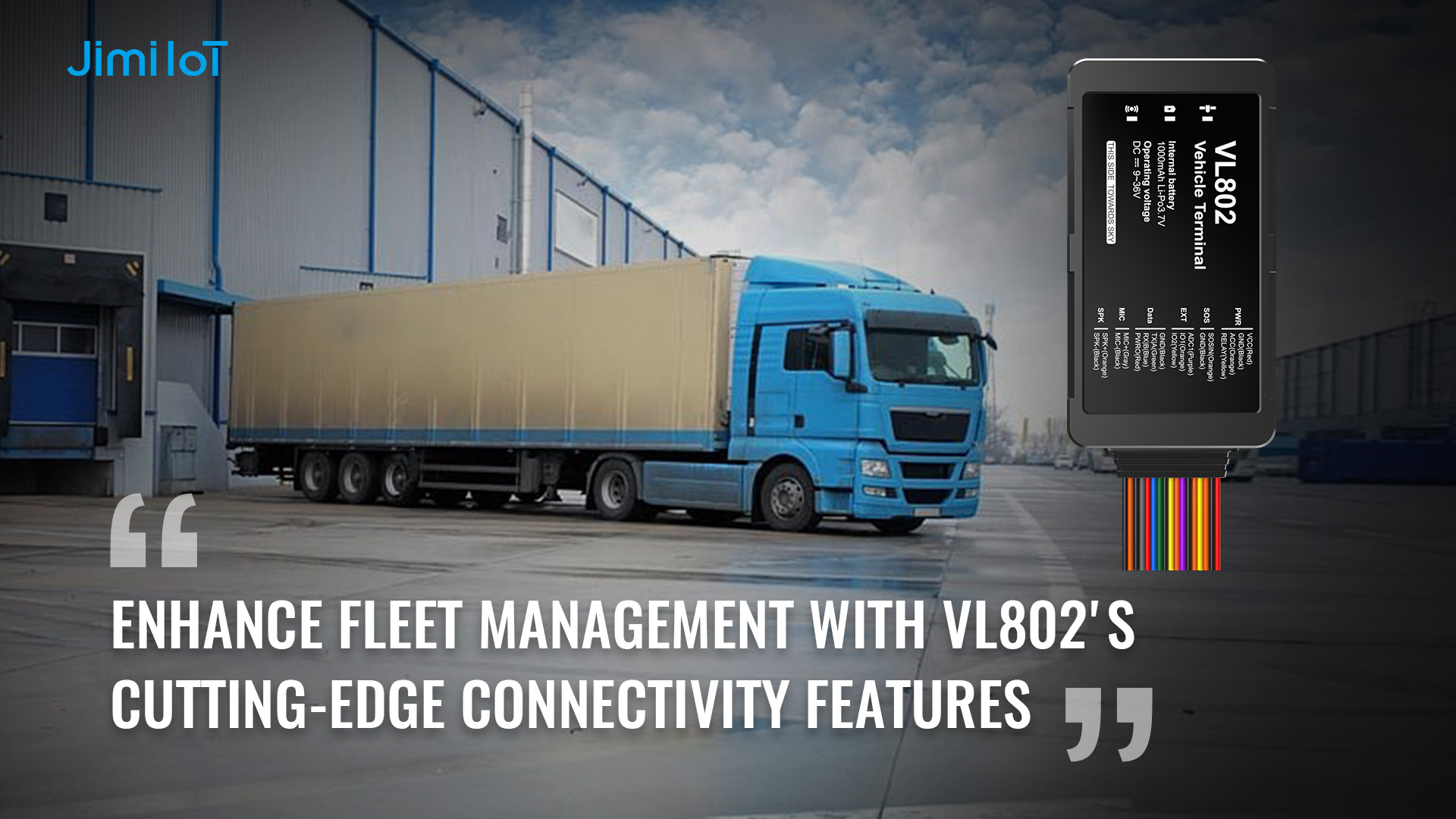 Revolutionizing Communication with Two-Way Connectivity
The VL802 introduces a breakthrough in fleet communication through its innovative two-way communication feature. Say goodbye to the hassles of traditional phone communication and embrace the hands-free convenience the VL802 offers. Seamlessly connect with your drivers and employees in real time, enabling swift and efficient exchange of information, instructions, and updates. With this advanced feature, you can streamline your operations, enhance productivity, and foster a more collaborative and efficient work environment.
Empowering Remote Listen-In Capabilities
The VL802 goes beyond the conventional tracking device, offering an unparalleled remote listen-in function. Keep a close pulse on your fleet's activities and ensure your assets are secure with the ability to listen in remotely. This powerful feature allows you to monitor real-time conversations within the vehicle, offering valuable insights into driver behavior, road conditions, and potential risks. Stay informed and proactive, ensuring the safety and security of your fleet at all times, even when you're not physically present.
Comprehensive Suite of Features for Optimal Fleet Management
The VL802 isn't just about communication; it's a complete fleet management solution. With its ignition detection capabilities, you can stay informed about your vehicle's status and usage, ensuring optimal operational efficiency. Additionally, the remote cut-off function empowers you to take immediate action in the face of unauthorized vehicle usage, enhancing security and asset protection. The Bluetooth configuration feature simplifies device setup, enabling fast and hassle-free installation and operation.
Embrace a New Era of Fleet Management with VL802
The VL802 is more than just a tracking device; it's a powerful tool that empowers you to enhance communication, streamline operations, and ensure the security of your fleet. With its advanced two-way communication and remote listen-in capabilities, you can foster a safer and more efficient working environment, boosting productivity and profitability. Elevate your fleet management strategy with the VL802 and embark on a journey toward seamless connectivity, control, and success.

WHY JIMI IOT?
Our company offers a comprehensive range of certified GPS trackers, accessories, and advanced vehicle telematics solutions, ensuring that our clients have access to everything they need to succeed. Jimi IoT has been successfully developing and manufacturing IoT devices for 20+ years and has helped thousands of business partners and customers in over 150 countries worldwide.
If you would like more details, please visit Facebook, LinkedIn, INS, and Twitter pages to learn more.